What is TAG Takeout?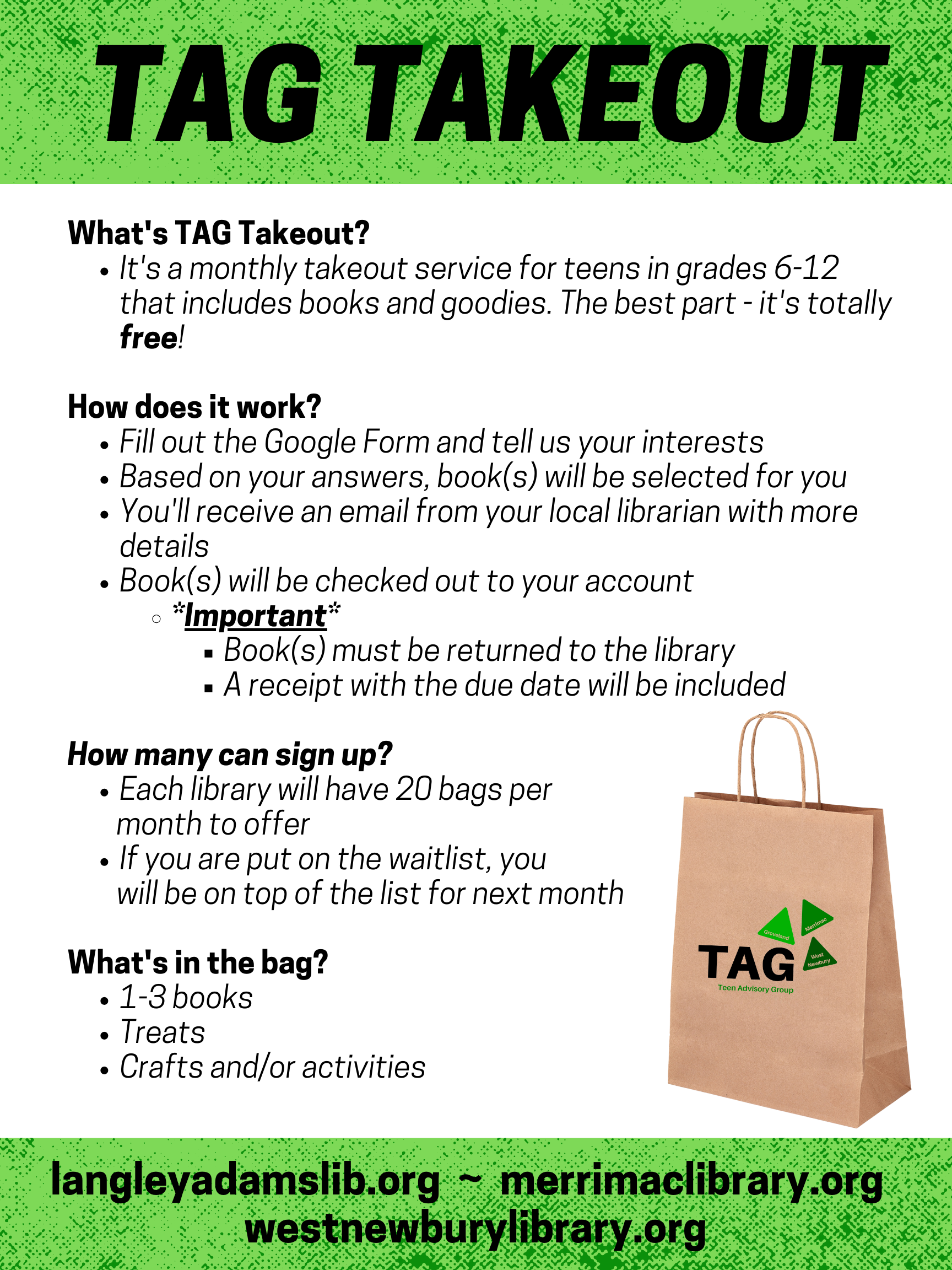 Now you might be wondering - how do I sign up?
As mentioned in the above form, all you have to do is fill out the Google Form. You can do that by clicking the link here.
Directions:
TAG Takeout is a monthly service. Make sure to place your order each month and please notify us if you need to cancel your order! We have a limited number of spots. Once we are at capacity you will be placed on the wait list. We will update you on the status of your order if there are any openings. If not, you will be placed first on the list the next month. We will be offering this service during the months of February, April, and June.
Alright! I've filled out the form and recieved my bag. What's next?
If you'd like, you can sign up for next month's bag. Just fill out the same form you did the first time. Each month you'll receive different goodies and different books. You can also give us feedback by clicking the link.
---