Fun Activities to check out
If you're looking for something fun to do we have a few links to check out!
First, are some coloring pages that are completely free to download and print out. Check them out here.
The Newton Library has created a Star Wars virtual escape room that you can experience here.
The Boston Public Library has created a virtual escape room where you escape Dracula's castle. Experience it here.
The Needham Free Public Library has created two virutal escape rooms - both of which you escape the Enchanted Forest. Click here for the first part and click here for the second.
The Turner Free Library has created an escape room as well. This one you try and escape an art gallary. It's for older teens. Click here to try and escape.
---
Summer Reading 2020
If you have not checked out our summer reading page, please click here. The directions for how we are running the summer reading program are listed there. If you have any questions related to the summer reading or the events, please email Kristen at kyoung@westnewburylibrary.org. That being said, TAG is hosting a several events this summer. Check out our calander and make sure to email Kristen so she can email you the Zoom link.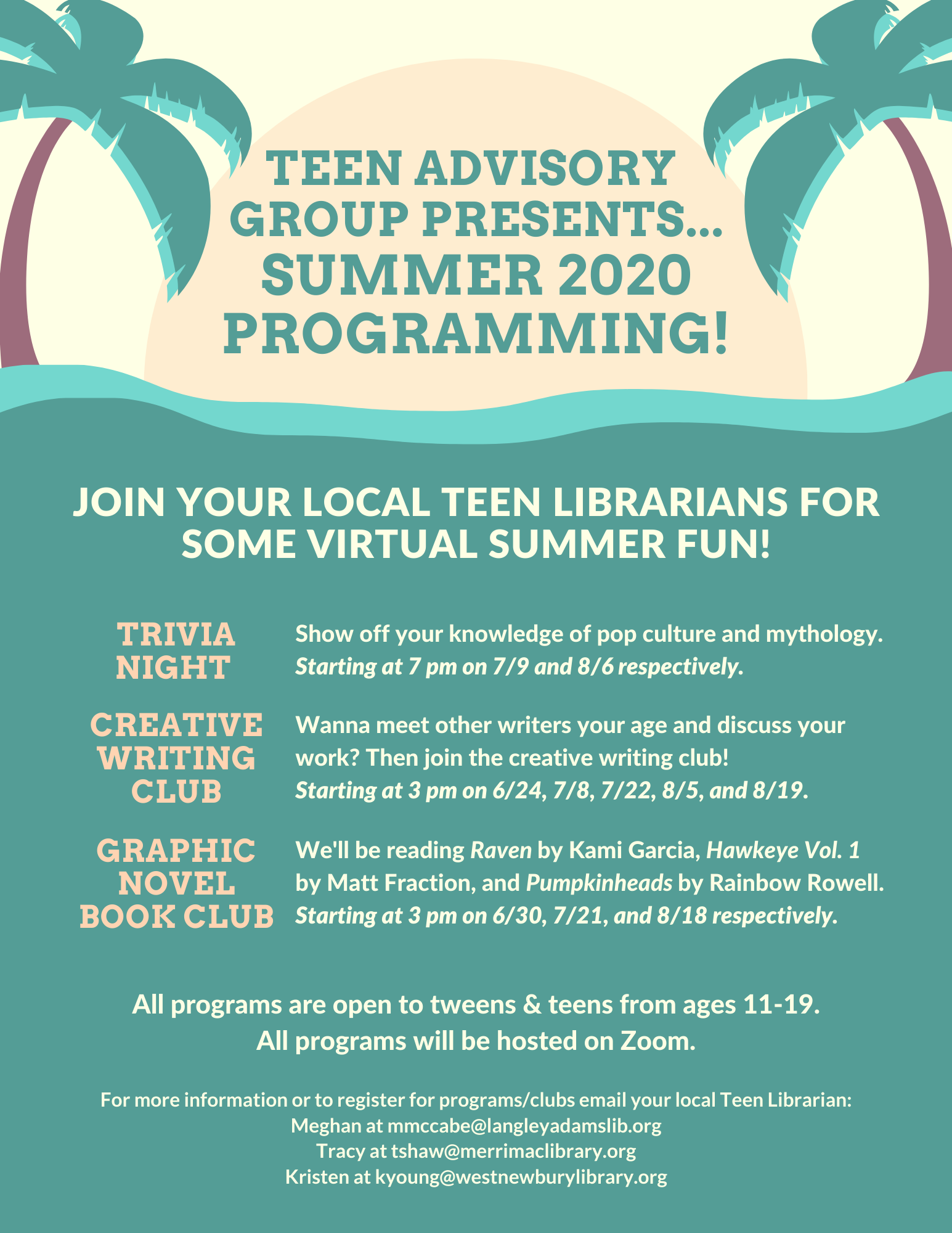 ---